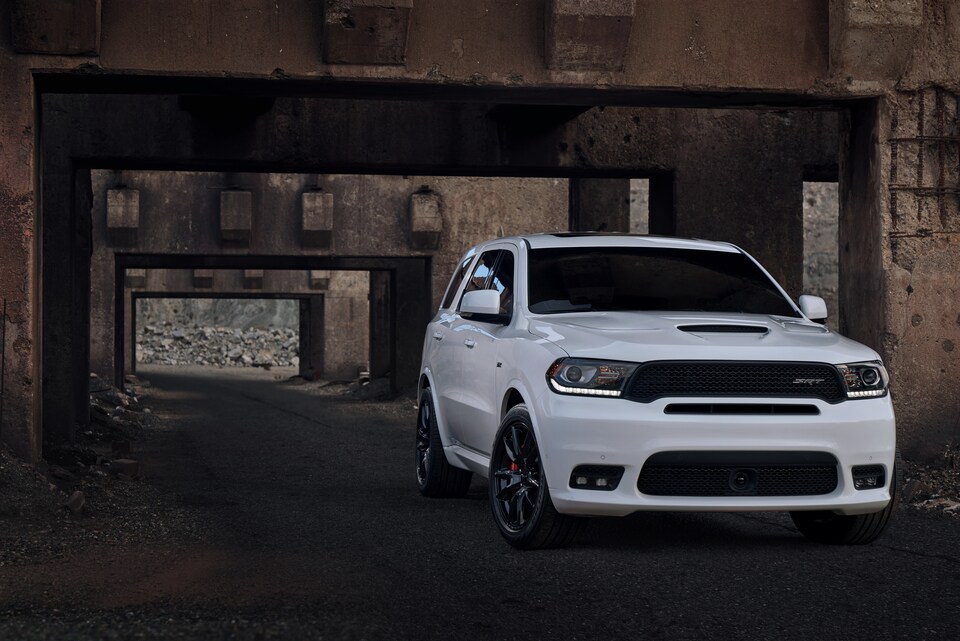 The thrilling 2018 Dodge Durango SRT gets crafted with an exterior to assist its riveting performance. In addition to the seven illuminating color options you have, the sturdy body of the SUV gets accompanied with other bold styling components to match. There is an SRT hood, as well as cold air intake that gets engineered with the vehicle to heighten its performance. The center air inlet duct allows the hot air to flow out efficiently. Also, there are LED fog lamps that can assist with visibility if you need to drive during inclement weather.
The rear fascia of the 2018 Dodge Durango SRT continues the flow of sporty edginess that the SUV has. The rear sports the same body color as the rest of the vehicle and has gloss black accents for added style. There are also two wheel options for the model. You can opt for the standard five-spoke 20-inch Goliath wheels with black noise finish, or there are the available 20-inch forged aluminum wheels that has the split-five spoke design element.
While the performance and design of the 2018 Dodge Durango SRT are inspiring, there are other models to explore in the lineup. See which models of the powerful 2018 Dodge Durango we have available at Riverhead Dodge Ram.